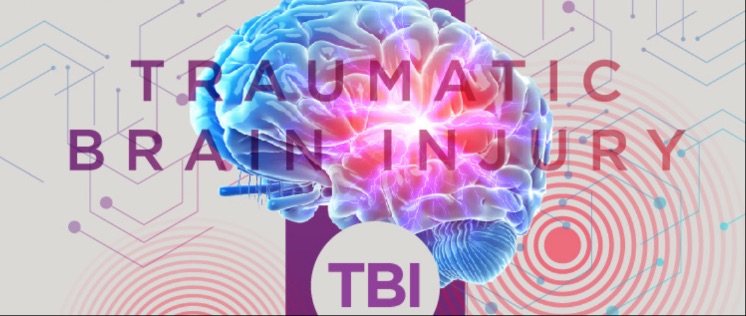 Need A Personal Injury Attorney Because Of A Traumatic Brain or Head Injury?
If you, a family member or someone you love has suffered a TBI as a result of a work-related accident, car accident, trucking accident, slip and fall accident, pedestrian accident, motorcycle accident, all-terrain vehicle accident, or other type of accident involving someone else's negligence, contact a traumatic brain injury lawyer immediately. In most brain injury cases, you are facing substantial lost income and months, possibly years, of medical expenses. Experienced, exceptional legal help is crucial not only to you, but to your family, and your financial future.
At Shankle Law Firm, we will help you obtain the care and compensation you and your family deserve. For a FREE consultation, please call our law office at 704-370-1212.
We will immediately schedule an appointment for you to meet with Maggie Shankle, the owner / principal attorney and a North Carolina Board Certified Specialist in Workers' Compensation Law, to discuss your case, the cause and extent of your injury, current medical bills (CT scans, surgery, rehabilitation) and any financial losses you have suffered as a result of the injury.
Maggie Shankle has over twenty years of experience and excellent results with TBI cases. When you hire Maggie and her legal team at Shankle Law Firm, there are no costs and no attorney fees until we win your case and you receive your financial compensation.
CAUSES OF TRAUMATIC BRAIN INJURY
According to the United States Center for Disease Control and Prevention (CDC), a traumatic brain injury (TBI) is defined as a disruption in the normal function of the brain that can be caused by a bump, blow, or jolt to the head, or penetrating head injury.
The types of accidents where head injuries are common include:
Work-Related Accident – Impacts with equipment, falls, falling objects, explosions, and other incidents can leave a worker permanently impaired.
Falls– A slip and fall accident or trip and fall accident are the most common cause of traumatic brain injury, particularly in older adults and young children.
Sporting Accident – Traumatic brain injuries may be caused by injuries from a number of sports, including soccer, boxing, football, baseball, lacrosse, skateboarding, hockey, and other high-impact or extreme sports. These are particularly common in youth.
Car Accident – Severe jolts to the head and body of drivers and passengers often occur in a car accident. The result can be a mild or severe brain injury.
Trucking Accidents – Truck drivers are often fatigued after driving hundreds of miles in a day which greatly increases the chances of serious accidents.
Motorcycle Accident – Motorcycle riders and their passenger can suffer a TBI as a result of the impact with another vehicle and / or being thrown to the pavement.
ATV Accident – Extremity and TBI are the most common injuries resulting from ATV accidents. Even wearing a helmet does not always prevent severe head trauma.
TYPES OF SEVERE BRAIN INJURIES
Brain injuries take various forms, each with specific symptoms. Some can be resolved with treatment, while others lead to permanent disabilities.
Concussion – A concussion is the most common type of brain injury and occurs from a mild blow to the head, either with or without loss of consciousness and can lead to temporary cognitive symptoms. Symptoms may include headache, confusion, lack of coordination, memory loss, nausea, vomiting, dizziness, ringing in the ears, sleepiness, and excessive fatigue.
Open TBI – Results when the scalp/skull is broken, fractured, or penetrated. This may occur when a foreign object (e.g., a bullet) goes through the skull, enters the brain, and damages specific parts of the brain. Symptoms vary based on the area of the brain where the injury occurred.
Closed TBI – A closed head injury occurs when a patient strikes their head or gets hit in the head, but the skull remains intact. Sports-related severe head injuries are common closed TBI. Permanent impairment may occur depending on the level of impact and the degree to which the brain and surrounding tissue were damaged.
Coup – Injuries are present on the brain directly below the site of the impact. Trauma can range from relatively mild to severe including bruising, swelling and hemorrhaging of the brain.
Contrecoup – A contrecoup TBI occurs when the brain is damaged on the opposite side of the point of impact.
Coup-Contrecoup – In a coup-contrecoup TBI, the damage occurs to the side under the impact and to the opposite side when the brain strikes the skull. Permanent brain damage risks are very high with coup-contrecoup injuries.
SYMPTOMS OF BRAIN TRAUMA
Physical Symptoms in traumatic brain injury cases may include:
Dizziness
Blurred vision
Headaches
Loss of vision
Tinnitus (ringing in the ears)
Nausea
Mental Symptoms in traumatic brain injury cases may include:
Amnesia
Short term memory loss
Disorientation
Poor Concentration
Emotional symptoms in traumatic brain injury cases may include:
Agitation
Irritability
Depression
Mood Swings
Personality changes in general
Changes in appetite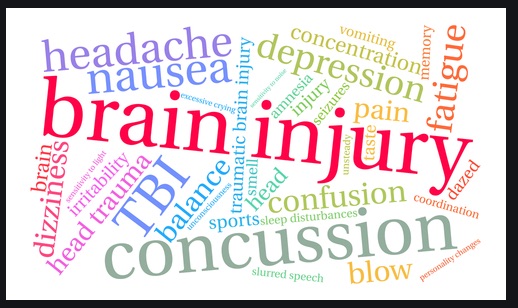 THE COSTS OF HEAD TRAUMA
According to medical professionals at the Feinberg School of Medicine in Chicago, the lifetime costs of a patient's treatment for a traumatic brain injury (TBI) are estimated to run from $85,000 to $3 million due to their need for ongoing medical care, medical treatments, repeated surgery to repair skull damage, and rehabilitation.
Brain injuries carry emotional costs as well, including anguish, pain and suffering, and losses associated with the inability to work. You need the help of an experienced TBI attorney to navigate injury law and obtain the compensation you deserve.Do not think for a second that the insurance companies are your friend and will easily part with their dollars.
HOW WE CAN HELP YOU
At Shankle Law Firm, we provide you with experienced, fierce, and relentless legal advocacy while treating you with the care, respect, and dignity that you deserve. That is our promise...and we keep our promises!
We are proud of our accomplishments in effectively representing people who have suffered a TBI and need a brain injury attorney. Behind the cases we represent are real people, suffering with personal tragedy. We understand the difficulties facing TBI victims and their families and we deeply care about their personal injury cases.
Our years of experience and record of TBI successes will be of great benefit to you and your family. Please, take a minute to read our client reviews.
If you, a family member or a loved one has suffered a brain injury, you most likely are facing extensive medical bills and long-term rehabilitation. You may no longer have the ability to earn a living or complete day-to-day activity.
You will want a Super Lawyer in your corner. And that is exactly what you get with Maggie Shankle.
At Shankle Law Firm, we will:
Provide you with a free case evaluation about your injury
Explain your legal rights, legal representation options and the best path forward
Meet with you in your home or hospital if necessary
Accurately prepare your case and relentlessly pursue all avenues of compensation for you
Answer all your questions and keep you informed on the status of your case
Maggie Shankle and her outstanding legal team have achieved many notable victories in the areas of personal injury law and workers' compensation law and include millions of dollars in judgments for individuals who have sustained traumatic brain injuries.
At Shankle Law Firm, we take exceptionally good care of our clients and we will pursue every available form of compensation and medical attention available to allow a brain injury victim to have the best possible quality of life, considering his or her condition.
Call us today. We'll help you understand how the legal system provides justice for you and your family.

HEAD INJURY STATISTICS
About 1.7 Million Americans are afflicted by a traumatic brain injury (TBI) each year and over 70,000 experience a long-term disability as a result.
The Brain Injury Association of North Carolina states that 78,775 North Carolinians were reported to sustain a traumatic brain injury (or TBI) in one year's time; however, the actual estimates of those living with long-term disability related to TBI is more around 200,000 people in North Carolina.
Traumatic brain injury (TBI) is a major cause of death according to the Centers for Disease Control and Prevention (CDC). TBIs contribute to about 30 percent of all injury deaths.
Further, according to the CDC:
Falls were the leading cause of TBI. Falls accounted for almost half (48%) of all TBI-related emergency department visits. Falls disproportionately affect children and older adults
Being struck by or against an object was the second leading cause of TBI-related emergency department visits, accounting for about 17%of all visits
Motor vehicle accidents are the third-leading cause of TBI, accounting for about 20% with car accidents as the second-leading cause of TBI deaths
From 2006 to 2014, the number of TBI-related emergency department visits, hospitalizations, and deaths increased by 53%.
CONTACT US TODAY FOR A FREE CONSULTATION WITH A TRAUMATIC BRAIN INJURY (TBI) ATTORNEY
Get the care and compensation you and your family deserve. Call Maggie Shankle at Shankle Law Firm for a FREE consultation at 704-370-1212 and get:
a Super Lawyer
a Specialist in Workers' Compensation Law
over 20 years of success with TBI cases
a lawyer that can be reached 24 hours a day, 7 days a week
and most importantly, RESULTS.
ADDITIONAL RESOURCES